To get your login information to access KYVL databases, log in to your library account here.
---
NewspaperArchive

Remote access available with library card.
NewspaperARCHIVE.com, the largest historical newspaper database online, contains tens of millions of newspaper pages from 1607 to present. Every newspaper in the archive is fully searchable by keyword and date, making it easy for you to quickly explore historical content.NewspaperARCHIVE.com is adding newspaper pages faster than you can search them – with one newspaper page added every second – that's over 80,000 images a day, or about 2.5 million pages per month! Designed for any individual of any age or profession, NewspaperARCHIVE.com provides a comfortable and safe environment with easy-to-use tools for fast searching and browsing.
---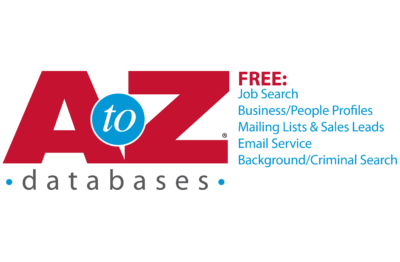 Remote access available with library card
AtoZdatabases is the premier Reference, Research, Marketing, Mailing Lists/Sales Leads, and Job-Search Database. The database includes 30 million business & executive profiles, over 240 million residents with interests, hobbies and lifestyles information, over 7 million real-time job listings, 2 Million new businesses, over 12 million healthcare professionals, over 12 million new movers, 2 million new homeowners, and much more. The databases are ideal for sales leads, mailing lists, market research, employment opportunities, background searches, finding friends, relatives and a whole lot of other possibilities.
---
Remote access available with library card.
Effortlessly create professional resumes in minutes! Cypress Resume is a very simple approach to creating a resume and cover letter and is designed for the non-writer or inexperienced applicants. Choose between more than 100,000 professions and 18,000 ready-made statements; use as they are or edit to fit your circumstance. Cypress Resume contains step-by-step instructions and offers online storage  of data for easy retrieval from any internet accessible computer.
---
Remote access available with library card.
eSequels allows you to find the newest title by your favorite author or spot a title that you may have missed. eSequels lists the most popular series, so you can discover a new author or rediscover an enjoyable series of years past. The database also gives brief annotations that describe each title without "giving away" any surprise endings. Last, but most important for some readers, eSequels lists the novels in the correct reading sequence so you can start at the beginning, rather than blunder into the middle of "Act III."
---
America's Historical Newspapers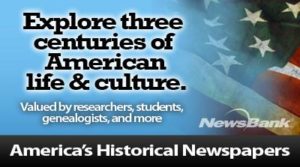 Remote access available with library card.
Explore early American history to support genealogical and local history research, school homework assignments and more. Features more than 1,100 historical newspapers from all 50 states. Also available remotely 24/7 on any device.
---
Remote access available with library card.
Easily search and browse millions of genealogies, obituaries, marriage and birth announcements and more from 1652 to the present. Includes historical newspapers, books and documents, along with modern obituaries and the Social Security Death Index.
---
Remote access available with library card.
KYVL provides access to over 60 encyclopedias, full text and citation databases as well as test prep and skill-building resources, How to Do Research tutorials and more. Contact the reference desk for a username and password to use KYVL at home.
---
Must be on site to access through library login.
Can be accessed remotely during Covid-19 pandemic by logging into your library account here and clicking on the "Ancestry Remote Login" link.
We've partnered with ProQuest to offer a special collection of records in the Ancestry Library Edition that will enhance the offerings of any library. In addition to a vast resource of collections, we offer a comprehensive research experience combining our advanced search technology and image viewing of original documents on Ancestry.com.
Ancestry Library Edition is available in the U.S., the UK, Australia, Canada, New Zealand, Denmark, Ireland and Norway, and provides access to billions of historical documents, millions of historical photos, plus local narratives, oral histories, indexes and other resources in over 30,000 databases that span from the 1500s to the 2000s.
---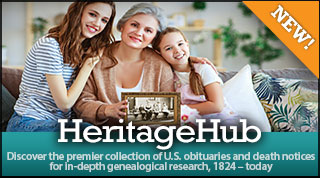 Remote access available with library card.
HeritageQuest® Online is a comprehensive treasury of American genealogical sources—rich in unique primary sources, local and family histories, and finding aids.
18th Century or 20th Century. European or Native American. Farm or Factory. East Coast or West Coast. Where does your American past begin?
Discover the amazing history of you with HeritageQuest Online. It delivers an essential collection of genealogical and historical sources—with coverage dating back to the 1700s—that can help people find their ancestors and discover a place's past.
---
No remote access available.
Offers a place to find information about legal topics. You may peruse various records of decisions, as well as access periodicals on legal topics.
---
Remote access available with library card.
Articles in the World Book encyclopedia generally include links to related information, both within the encyclopedia and online, in addition to questions for review.