Student Success Cards were created as a partnership between the Cynthiana-Harrison County Public Library and the Harrison County School District. Every student will have the opportunity to receive a Student Success Card when Opt-Out Forms are sent home. These forms should only be filled out and returned to your students school if you do not want them to receive a Student Success Card. Your child might already have a library card, and that is ok! They can keep their library card and continue to use it, in addition to their Student Success Card. Both cards work in a similar way, but there are some differences. Please take a look at what is offered with a Student Success Card.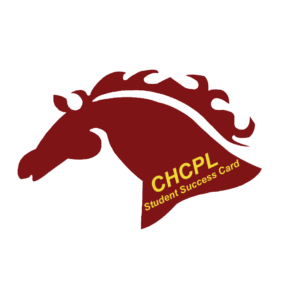 The student card will work just like a regular library card, with only minor differences:
• Items- 10
• Check Out Period- 28 days
• No DVDs
• Board Games can only be checked out in person
Students will have full access to the library's online collections as well as the library's databases.
If a student loses their card, the library will give them a replacement card at no cost. Library card information will be updated every year, after legal guardians have been given the opportunity to opt-out of the Student Success Card Program. The cards of students that have graduated will expire 6 months after the date of graduation and renewal will not be possible.
Legal guardians will be responsible for the cost of lost or damaged items, as well as knowing the content of the items their student checks out. Each student was given a welcome letter with complete instructions on how to access the Student Success Card account, so that parents and guardians have the resources they need to guide their student. CHCPL does not censor materials checked out by any of our patrons. If at any time the parent or guardian would like to revoke their permission for their student to use the Student Success Card, please contact the library at 859-234-4881.
You can watch videos to learn more about our resources here.
Check out the links below to get started using the resources offered by your library, or click here to log into your account and see what we have to offer!