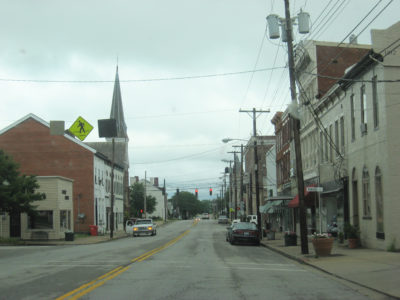 CynthianaKy.com
http://www.cynthianaky.com/
The "official site of Cynthiana, Kentucky" has many links to local government, businesses, health services, church organizations, as well as links to articles about local life, history, and culture.
Cynthiana Democrat @ News Bank
http://infoweb.newsbank.com/signin/CynthianaHarrisonPublicLibrary/CDC7
Search local issues and events including business, community calendar, education, health, people in the news, sports and more from October 2nd 2008-Current.
CynthianaDemocrat.com
http://www.cynthianademocrat.com/
Find out what is happening this week in Cynthiana & Harrison County at the online version of Harrison County's only weekly newspaper.
Harrison County Schools
http://www.harrison.k12.ky.us/
Whether you have kids going to Eastside, Westside, Northside, & South, or Middle, High, & Tech, this is the site to look at for information about the county's schools.
Kentucky School Report Cards
https://openhouse.education.ky.gov/src
Check out how our schools did on their report cards.
Licking Valley Campus of Maysville Community & Technical College
http://www.maysville.kctcs.edu/
The place to be in Harrison County to further your education beyond high school or to enhance your job skills.
Links to Other Institutions of Higher Learning in Kentucky
http://cpe.ky.gov/campuses/in-state.html
www.HarrisonCountyKy.US
http://www.harrisoncountyky.us/
A site devoted to the research of Harrison County family history & genealogy, with much to interest the local history buff as well.
Harrison County Historical Society
http://www.harrisoncountyky.us/historical-society/
Join & learn more about the interesting history of Harrison County, as related by their monthly newsletter, the Harrison Heritage News.
Cynthiana-Harrison County Museum
http://www.cynthianaky.com/CynthianaMuseum/
Visit their site for current visiting hours, which have been 10AM-5PM Fridays & Saturdays, by appointment, or by chance!
WCYN-1400AM
http://www.wcyn.com/
Listen for local news in town or from a distance. And don't forget to see what the weather is like before you go outside!